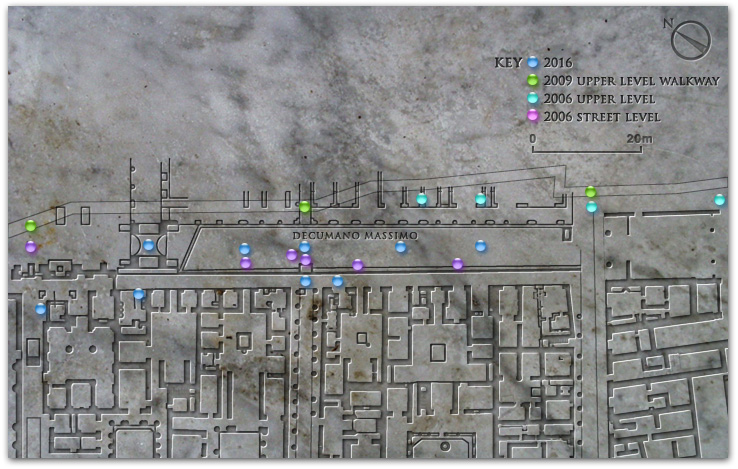 Panoramas along (and above) the Decumanus Maximus. Click on the node-markers to open a panorama.
The inset image is of stucco decoration on the intrados of the four-sided arch at the western end of the street (the arch is the only visible part of the Augusteum, still buried under the modern town, to the north); click inset for a larger version.
For even earlier panoramas of the Decumanus Maximus see the 2001 site overview.
Click below for location key.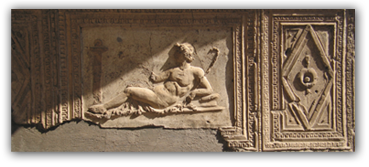 ---
Archive image | "Then & Now"
Click the thumbnail image below for a then-and-now treatment of an archive image showing the eastern end of the Decumanus Maximus.