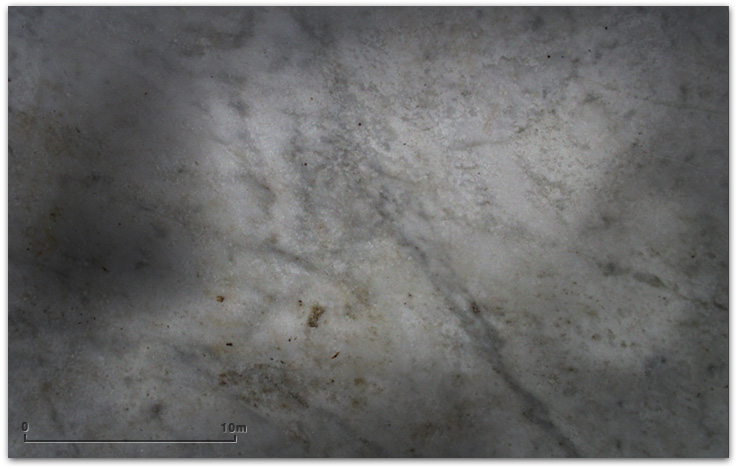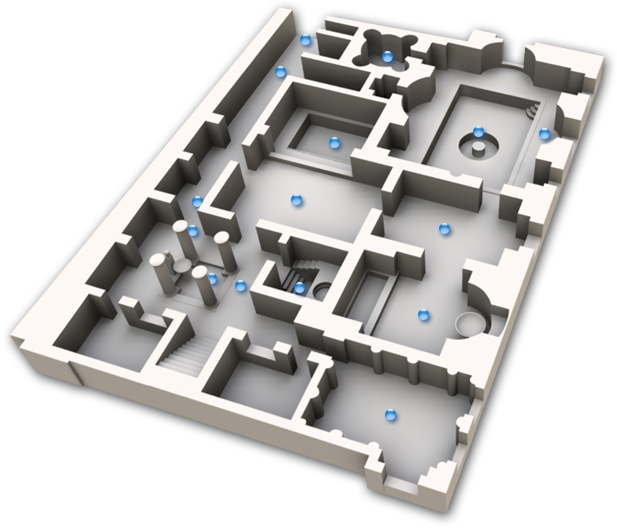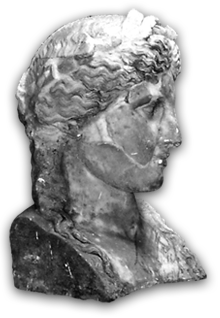 Panoramas of the Suburban Baths, from 2017. Click on the node-markers to open a panorama.
The inset image is an excavation archive photograph of a herm of Apollo from the vestibule or atrium. Click for a larger version.
---
Archive images | "Then & Now"
Click the thumbnail images below for then-and-now treatments of the Suburban Baths vestibule.
---
Stills
Details of the tepidarium stucco reliefs.
---
Other stills
---
Click below for location key.