Just for fun: RGB flowers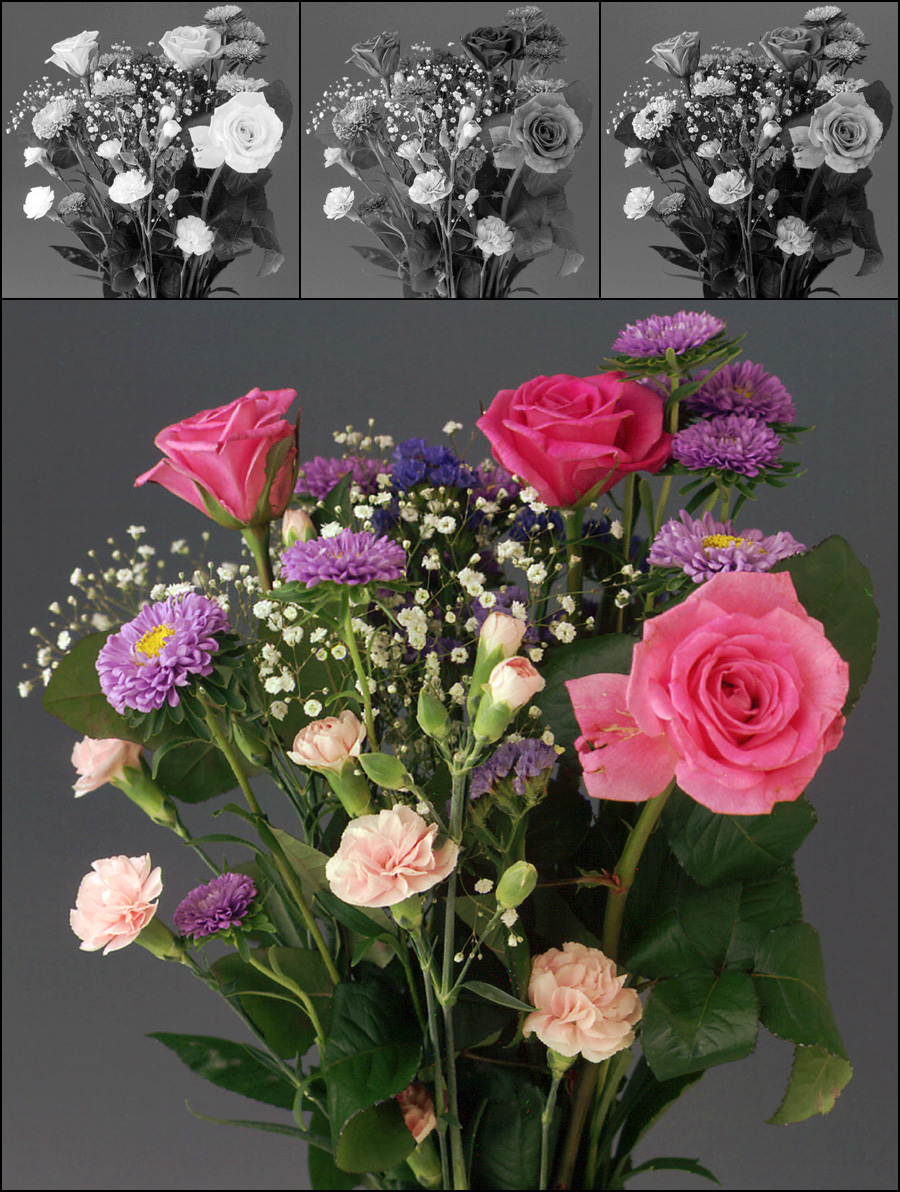 From the dawn of the digital imaging revolution, a digital photograph made without a digital camera (with colleague Max Osborne). We set up the flowers in the studio and photographed them three times on black and white film, through red, green and blue Kodak Wratten filters. The processed negatives (positive versions at top) were scanned and assembled into a full colour image using a very early version of Adobe Photoshop.
An all-digital variant of this technique continues to be employed in the field of astrophotography (in my case, for making photographs of the planets).