Solar eclipse | 14 November 2012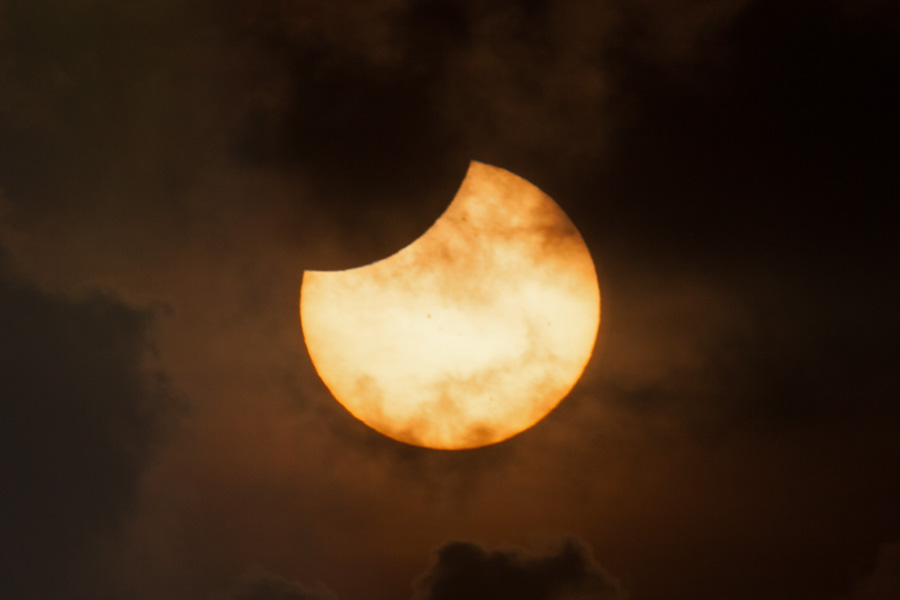 Partial phase preceding the total solar eclipse of 14 November 2012, as seen from Port Douglas, northern Queensland, Australia.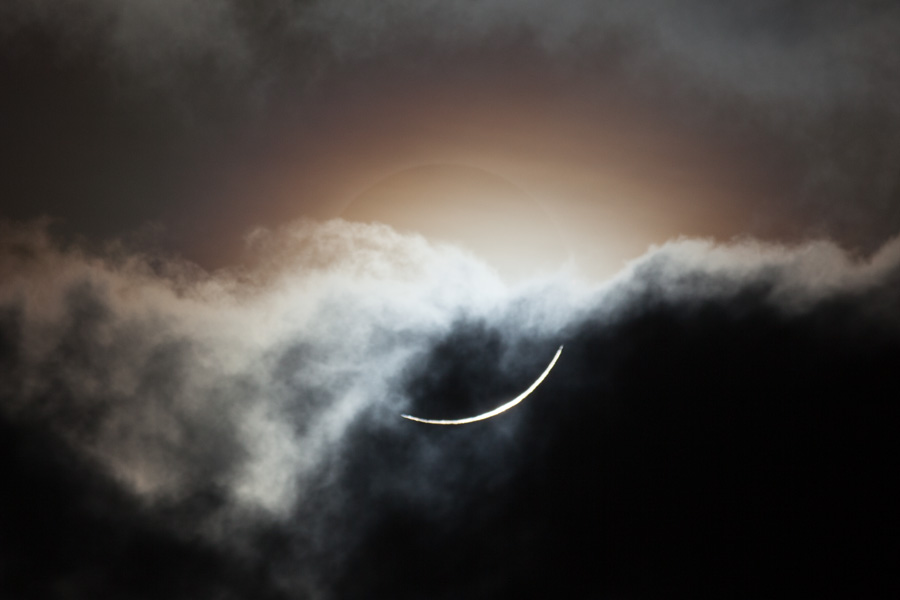 Moments before the onset of totalty.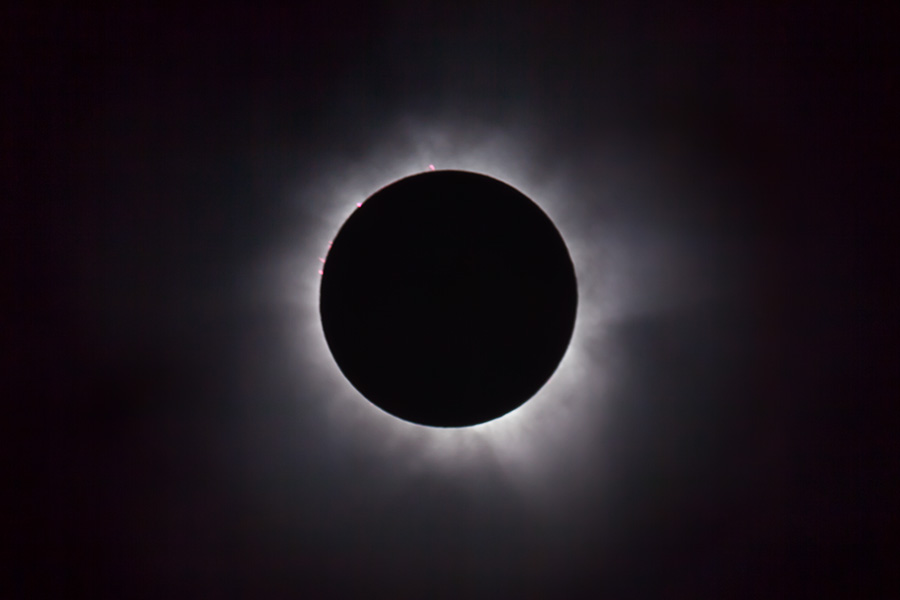 Totality. Rather spoiled by cloudiness, alas. Still, a great spectacle visually.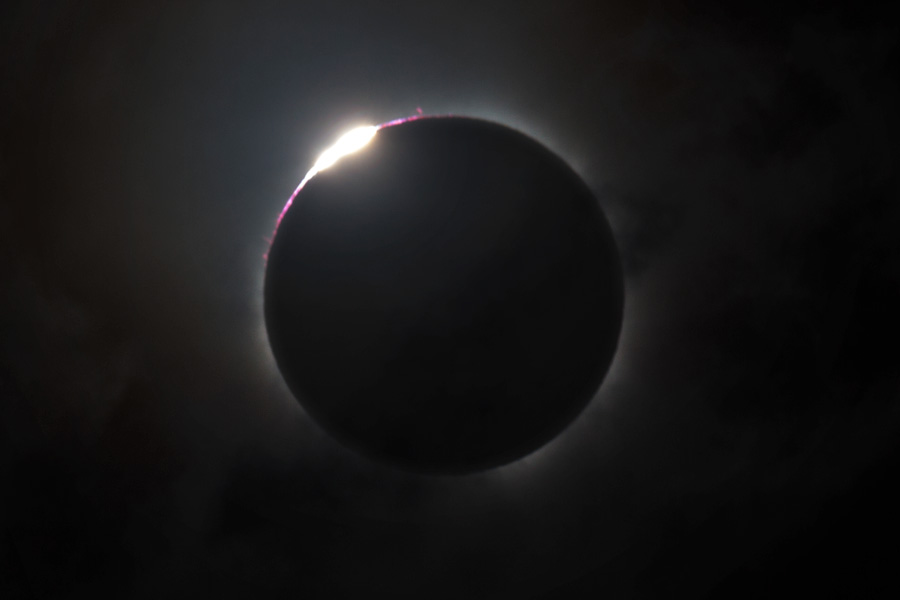 The "Diamond Ring" effect at the end of totality.