Hilandar monastery | katholikon | Naos | Peirce Quincunx projection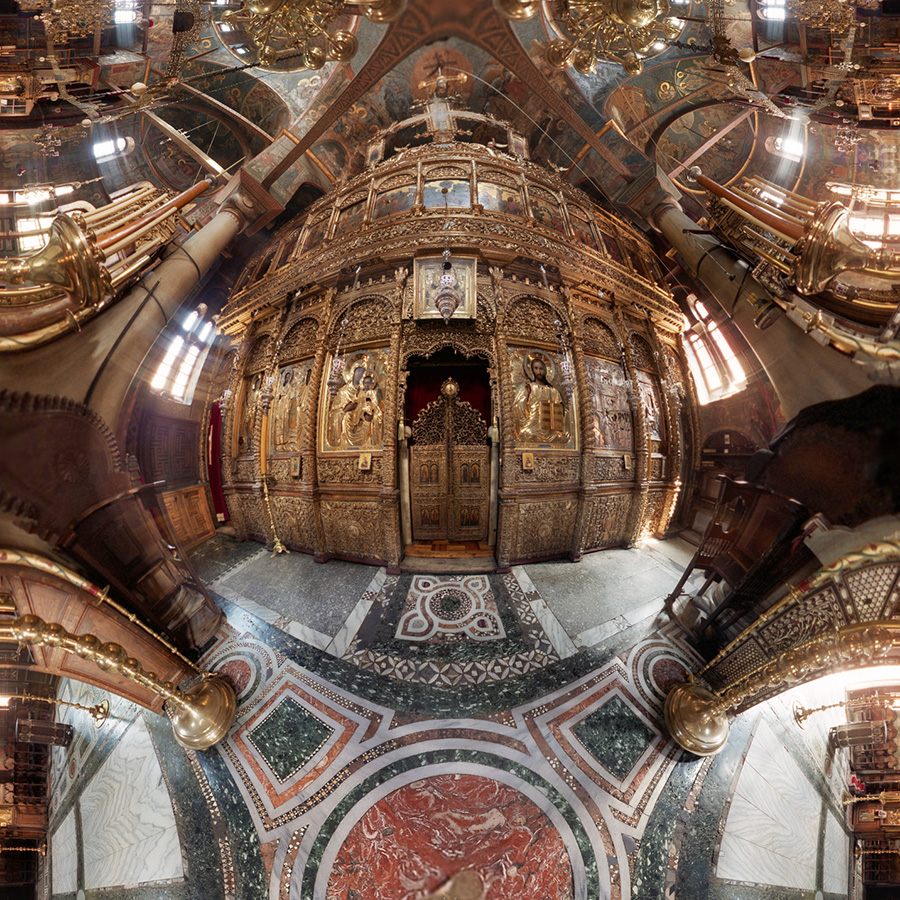 The Peirce quincuncial map projection presents the sphere as a square. In the example above, the "poles" of the image - the zenith and nadir of the scene - are at top and bottom.
In the example below the zenith is at centre.